Date: September 29, 2018
-
October 1, 2018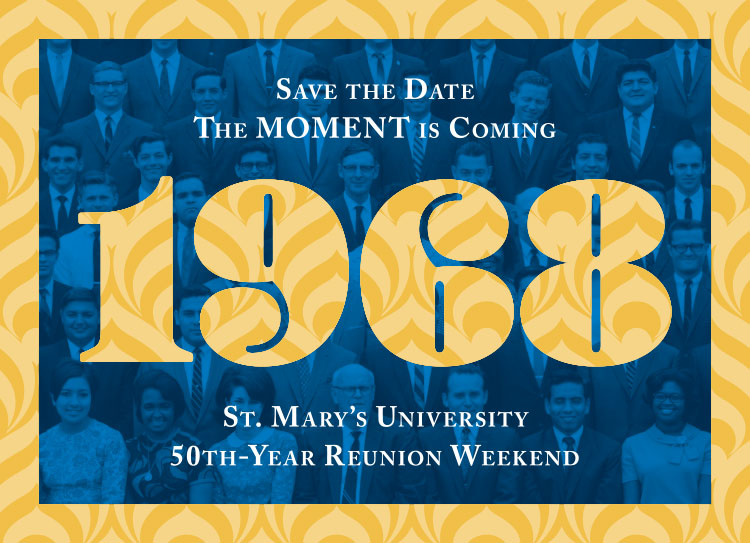 St. Mary's University welcomes the Class of 1968 back to campus for a reunion weekend celebration. Reconnect, reminisce and enjoy every moment of these events:
Saturday, Sept. 29
11:30 a.m.
Class of 1968 luncheon
1:45 p.m.
Center for Catholic Studies and St. John's Bible presentation
Sunday, Sept. 30
As part of St. Mary's University's 50th-year Reunion Weekend, the Class of 1968 is invited to join Alumni Relations at Mass and brunch with the Marianist Brothers.

11:45 a.m.
Brunch with the Marianist Brothers
Monday, Oct. 1
(Also see Master Calendar for event details.)
A formal invitation will be extended in August.
A block of rooms has been set aside for reunion weekend participants at the Omni Colonnade. Call 210-691-8888 for reservations.
For more information, contact Norma Garza at 210-436-3324 or ngarza@stmarytx.edu.