Location: Sarita Kenedy East Law Library, Law Alumni Room
Join us to learn about planning for long-term financial stability and success. This event is free and open to all St. Mary's alumnae, employees and friends.

Lunch will be provided.
REGISTRATION FOR THIS EVENT IS NOW CLOSED.
Questions? Contact Brooke Pate via email or call 210-436-3774.
Sponsored by: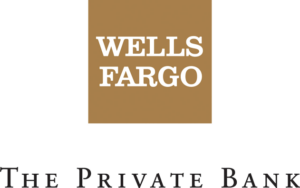 SCHEDULE
8:15 a.m.
Registration and light breakfast
9 a.m.
Welcome and Prayer
Patricia E. Roberts, J.D., Dean, School of Law, Charles E. Cantu Distinguished Professor of Law
9:10 to 9:50 a.m.
Real Wealth: Mental Health
Melissa Deuter, M.D., psychiatrist
10 to 10:30 a.m.
Our Time is Now! Women in Finance
Mariana Martinez, family dynamics specialist, Wells Fargo Private Bank; and Julia Hamon, CFP, managing director and private wealth advisor, Wells Fargo Private Bank
10:40 t0 11:10 a.m.
Market Update and Economic Outlook
Kristi Velasquez, senior financial advisor, Wells Fargo Advisors
Funding Education Goals
Casey Galindo (B.B.A. '97, M.B.A. '02), relationship manager, Educational Financial Services with Wells Fargo Bank
11:20 to 11:40 a.m.
Philanthropic Partnership
The Hon. Rebecca Simmons, executive director El Camino de San Antonio Missions Archdiocese of San Antonio
11:50 a.m. to 12:30 p.m.
Wealth Planning and Philanthropy
Cassie Garza, senior vice president and senior trust advisor, Wells Fargo Private Bank; and Kerri Lei, senior philanthropic specialist, Wells Fargo Private Bank
12:30 to 1:30 p.m.
Keynote Speakers and Lunch, University Center, Conference Room A
Communication and Technology in 2023
Moderator: Barbara Ankamah Burford, Vice President, Community Relations, Wells Fargo
Debra L. Placette, associate general counsel, Technology and Transactions, USAA, is considered one of the top internet and cyber lawyers in the state. She maintains a diverse transactional and litigation practice for emerging companies in the technology and internet-related industries. She uses her tech acumen to help non-tech clients navigate the complex legal issues presented by emerging technologies. She is an associate general counsel of technology and transactions at USAA.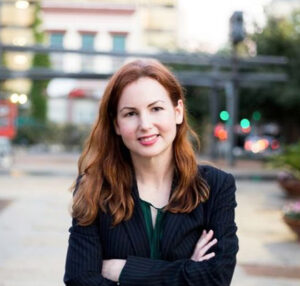 Melissa Vela-Williamson (B.A. '02), chief communication architect and founder, MVW Communications, is a public relations expert, author and columnist with two decades of general market and multicultural integrated marketing communications experience. She is the founder of MVW Communications.